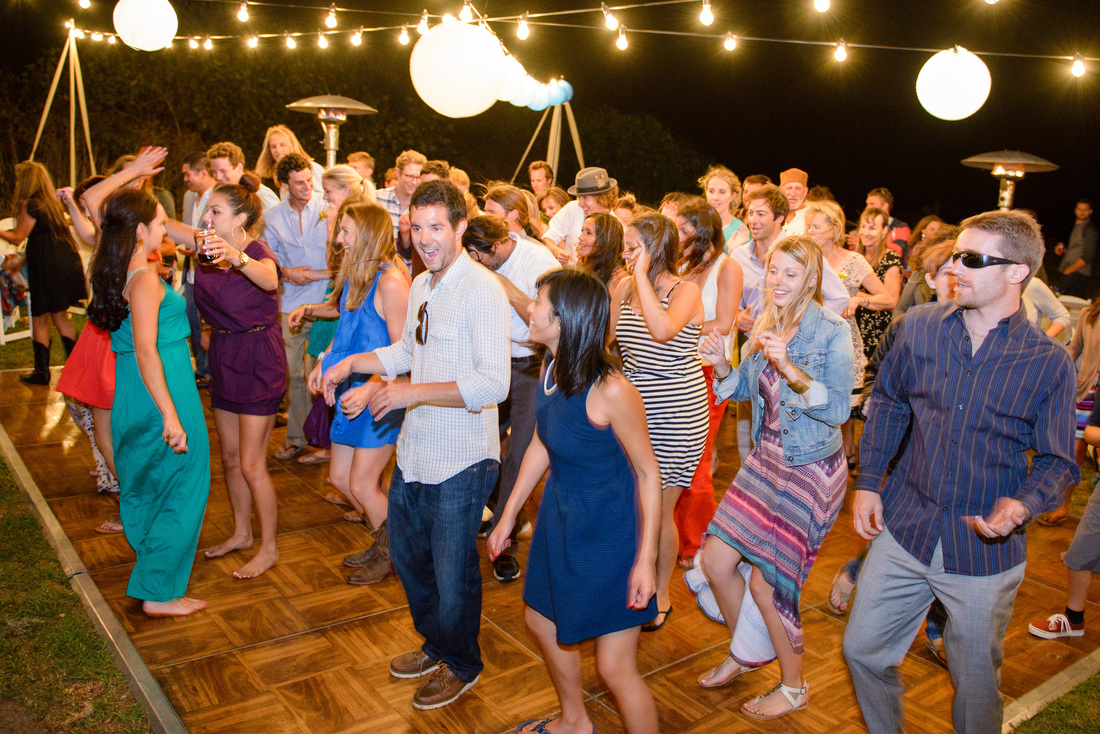 You can have it all when it comes to wedding music. The Stu Hirsh Orchestra and a Stu Hirsh Entertainment DJ sharing the same stage! Without going into all of the possible variations, I'll give you one example:
Ceremony – live music
Cocktails – live music
Dinner – live music or DJ
Dancing – live wedding band with our DJ playing when the band takes a break
After Party – DJ
The wedding band and DJ work together seamlessly. One flows right into the other. If you want the DJ to play your first dance – no problem. Then the band kicks in for general dancing. Or our band can play your bridal dance and continues until their first break, when the DJ does his/her thing. And that "thing" is whatever styles of music you want. If you want hard-core hip hop on the first break and then Country and Western on the second break, then you get exactly what you want. You can build your own playlist and have the DJ mix the songs in the best order.
Once the band's portion of the reception has been completed, let the DJ take your party to the next level. Through unlimited consultations, you pick the vibe and we produce it for you. Beat matching at its best – setting the 'tempo/speed/pitch" of two songs and play them so they are at exactly the same speed and time, making them sound like just one song. A mixing technique used to establish a similar tempo with two or more tracks. Make your reception into a dance club, or whatever you envision. The possibilities are endless.